Hello
This last week I've been chipping away at a project that I have been forced to take quite slowly. I was given a lampshade kit a while ago and it's taken me some time to decide how to decorate it.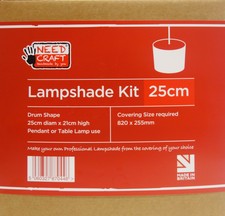 I finally settled on a 'Lavinia' fantasy style scene and chose Inktense pencils as I thought it would look pretty when the light shone through, rather than using opaque paint. I planned it all out first to get the spacing right. You can see what it looked like flat.
Unfortunately the fabric wicked the ink in vertical lines so I had to work slowly in sections and try not to use too much water.
I used stamps from quite a few different sets including Lavinia, Clarity, Hobby Art and ones from Creative Stamping magazine.
The colours are more muted with the light on but I think it works fairly well.
Of course now I have the old lampshade and I was thinking...what would it look like with a bit of paint on it?!
If you've had a go at decorating lampshades I'd love to hear what you used as I think I could be tempted to have another go.
Thank you for stopping by. Hope you have a lovely week xxx